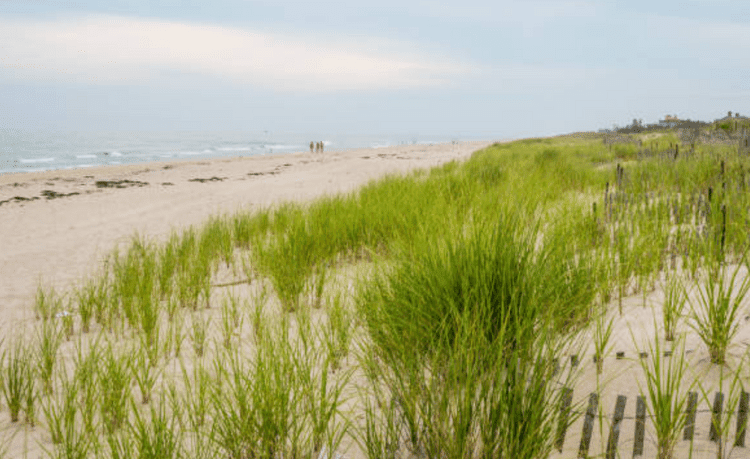 As one of New York's oldest English communities, Southampton was founded by Massachusetts-born English colonists in the early 1640s. In the mid-19th century, summer visitors from New York City began flocking to the area because of its beautiful scenery and beaches.
The visitors stayed with local farmers and fishermen. In 1870, when the railroad was built, many more people moved to Southampton and they started buying land & building estates.
Why Choose Southampton NY?
On Long Island's South Fork, the town of Southampton offers a breathtaking landscape for any type of business. Its population surges significantly during the summer when the township in southeast Suffolk County is busiest. Southampton commercial real estate is suited for a wide range of businesses including high-end restaurants and surf shops.
Southampton, a town in the Hamptons, is home to many waterfront communities including Weston Hard Woolston Beach. Southampton retail space for lease is available on commercial real estate sites around the township's seven villages and 16 hamlets which attract crowds of affluent, vacationing customers throughout the summer.
Southampton is about 300 square miles and has just over 50,000 year-round residents. At the height of the summer season, Southampton's population doubles. And that means good things for the businesses in town.
Besides sand and surf, there is much more to it. Whether you are a history buff, a lover of art or a food & wine enthusiast, Southampton NY has something for you. The Southampton Cultural Center and Museum are among the many attractions that have transformed Southampton into a cultural hub.
Things to Do in Southampton NY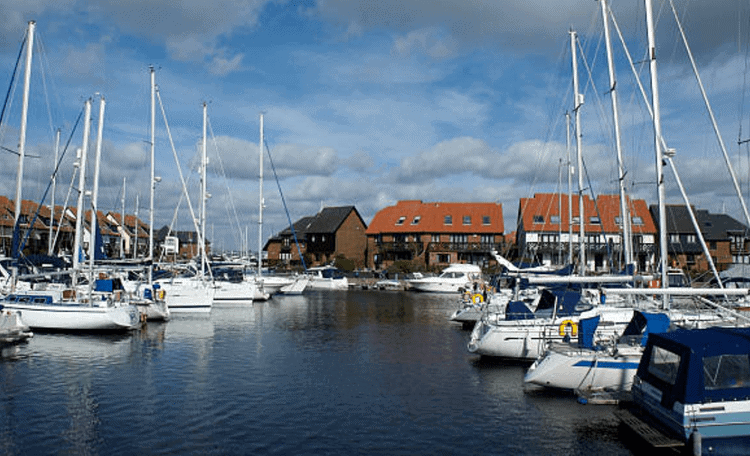 A Shopping Day in Southampton
There are many retail outlets in Southampton all year round, making Southampton commercial real estate a thriving industry. There are antiques, cigar stores and clothing stores abound in Southampton.
Hampton Soaptique manufactures unique soap flavors for any occasion, which visitors and residents enjoy. A high-quality selection of clothing and souvenirs can be found at Hildreth's Home Goods in Southampton Village.
Restaurants in Southampton NY
Southampton's eateries are highly regarded by both locals and visitors alike. Delicious food is served in a comfortable ambiance at restaurants like Sant Ambroeus on Main Street. Lunch and dinner meetings at Silver's Famous Restaurant are a great idea.
Located just next to Silver's, Southampton Publick House offers a more relaxed environment for sharing appetizers and beverages. On County Road 39A, you'll find a large selection of excellent espresso and cappuccino at Hampton Coffee Company.
Weston Hard Woolston Beach
Southampton's west coast is home to Weston Hard Beach, a modest marina located near the Itchen Bridge near the mouth of the Itchen River. A pebble beach in Southampton attracts dog walkers and people looking for a quiet picnic. In the summertime, visitors flock here to watch the crabs hiding among the rocks.
Weston Beach has a parking lot, and if that lot is full, you can park on Victoria Road or in Southampton City Parking. Since there is a playground nearby, Southampton Beach dog owners can bring their four-legged friends to Southampton Beach.
Southampton Transport
Southampton's commercial real estate is accessible by train, bus, and major highways. Long Island Railroad Montauk Branch serves Southampton. Norfolk County Transit provides bus routes to help customers reach their destinations. The Hampton Jitney is used by many people visiting New York City during the summer months.
Museums
In 1898, the Southampton History Museum was founded and was incorporated in 1910. The Rogers Mansion Museum Complex includes a dozen historic nineteenth-century structures, including a barn built in 1825 and a one-room schoolhouse built in 1830. It also houses Titanic-related displays, including artifacts and recordings of survivors' stories.
The Parrish Art Museum brings people and art together through exhibitions, artists-in-residence, educational programs, and collections and interpretations. The grounds of the Parrish Art Museum are open every day from 11:00 a.m. to 5:00 p.m. However, the museum's galleries are only open on Friday through Monday. 
Duck Walk Vineyards
Duck Walk Vineyards is one of Long Island's most famous wineries located near Water Mill, outside Southampton, and one of the most prominent wineries in the world that covers over 100 acres and produces 5,000 cases of wine per year. The Duck Walk Vineyards brews a variety of blueberry-based wines, such as Vidal Ice Wine and Blueberry Port.
Shinnecock Museum and Cultural Center
Thousands of years ago, the Shinnecock Tribe inhabited Long Island, New York. The Shinnecock Museum and Cultural Center is a modest museum with tribal artifacts. Explore the history of this tribe while you're here. Throughout the summer, visitors can explore the hamlet and the museum's 5,500 square foot exhibit space, which is open from 11:00 a.m. to 4:00 p.m.
The Thomas Halsey Homestead
The Thomas Halsey Homestead is located less than a mile away, situated on South Main Street, and dates back to 1648. The two-story frame house is one of Southampton's earliest surviving houses. It was built with furnishings from the 17th and 18th centuries by Thomas Halsey Jr., an original settler. A historic herb garden surrounds the building.
The team at Hampton Commercial Real Estate is focused on connecting commercial real estate firms and investors to the Hampton market. In every property transaction that involves your Southampton retail space for sale, our company seeks to maximize the value for you.
Check out our current commercial real estate listings in Long Island NY including multiple properties in this illustrious town.